Sage MAS 90 and MAS 200 Starship – For Shipping Freight and Parcels
StarShip Shipping software combines parcel and freight support. StarShip shipping software streamlines shipping, accounts receivable and customer service functions by accessing and updating order information directly from Sage Mas 90 or MAS 200. When combined with the pick, pack, and ship in the Sales Order module, StarShip has the potential to reduce shipping and shipping-related expenses.
StarShip will automate your shipping process by:
• Calculating freight charges through the use of an optional integrated scale.
• Finding cost-reduction rates.
• Reduction in parcel insurance costs through third-party insurance.
• Printing carrier-approved shipping labels.
The new StarShip Link 2.0 interface offers more automation than ever before with features such as item-level integration and customizable field maps and transplants Line item shipping software integration – for further international and LTL automation.
Features

Automate your business process
Eliminate re-keying of data
Update freight and shipment detail
Automatically create invoices
Access to item level detail
Makes way for auto-pack suggestions based on previous shipments
Print a Commercial Invoice or Bill of Lading (BOL) with minimal effort
Automate AES shipments to reduce compliance risks
Personalized shipping software assistant provides a simple drag-and-drop method for capturing item, box and pallet detail
Intuitive data mapping
Define how fields are mapped and translated in an easy-to-use interface
Mapped fields can have a 1 to many relationship
i.e. ship via can translate to carrier, method and billing type
Realize cost savings
Rate shop between parcel or freight shipments
Utilize OnTrac or Spee-Dee regional carriers
Save on insurance with a 3rd party
Late Delivery Report – simplifies the task of refund processing by reporting shipments that a carrier fails to deliver by the guaranteed date/time.
Consolidate multiple orders on one shipment*


StarShip shipping software offers a full range of small parcel and freight carrier modules.
Parcel
•    DHL
•    FedEx
•    OnTrac
•    Spee-Dee
•    UPS
•    USPS
Freight
•    FedEx Freight
•    Freightquote.com
•    Freightview
•    SMC3
•    UPS Freight
•    YRC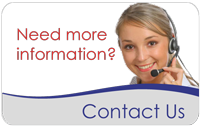 Featured
The Sage Fixed Assets module allows Sage 100 users to manage fixed assets effectively from acquisition...

Read More

Rankings season is upon us with March Madness right around the corner. It's been another year...

Read More

SugarCRM Inc., the company that helps global organizations build better business relationships, has named Faye Business...

Read More