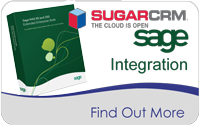 With Sage MAS 90 and MAS 200 products, you have the ability to custom design a suitable platform for your business by evaluating complex accounting and business management needs and selecting the modules that make the most sense to you.
______________________________________________________________________
LATEST NEWS
SAGE Re-Branding
2012 is set to bring change and growth to SAGE. MAS 90 is set to launch as Sage 100 Standard ERP and MAS 200 will launch as Sage 100 Advanced [More…]
Sage ERP MAS 90, 200, and 200 SQL 4.5
Packed with enhancements inspired by you – National Account Management, streamlined sales order processes, features to efficiently handle payroll complexities, and even more flexible pricing options. And now you can choose to move to a SQL Server database! More flexibility and features you asked for. [more…]
______________________________________________________________________
MAS 90 AND MAS 200 ADDITIONAL MODULES
Sage Fixed Assets
Fixed Asset Accounting is a comprehensive solution that provides advanced fixed asset accounting and reporting features. It offers more than 50 depreciation methods including MACRS 150 percent and 200 percent (formulas and tables), ACRS, Straight-Line, Modified Straight-Line (formulas and tables), Declining Balance, Sum-of-the-Years-Digits, and user-defined depreciation methods.
Sage MAS 90 and MAS 200 StarShip – For Shipping Freight and Parcels
StarShip Shipping software combines parcel and freight support. StarShip shipping software streamlines shipping, accounts receivable and customer service functions by accessing and updating order information directly from Sage Mas 90 [More…]
BizInsight
BizInsight™ is a business reporting and analytics solution that provides real-time access to your MAS 90 data from Microsoft® Office Excel®. BizInsight makes it easy for users to expand MAS 90 insight by allowing them to get immediate answers to questions without the usual challenges of gathering and refreshing the source data.
Excel® In-Memory Accounts Payable Reporting for Sage MAS 90 and MAS 200
BizNet's Excel® Business Information Suite enables users to create a real-time connection to data, utilizing a user-friendly, drag and drop environment with live, real-time access to current data. Providing dynamic, multi-dimensional [More…]
______________________________________________________________________
ADDITIONAL RESOURCES & UPDATES
Sage 100 ERP SugarCRM Integration
SugarCRM is the leading open source CRM software package in the world. Sage MAS 90 and MAS 200 are among the leading accounting and ERP software packages in the world. It only makes sense to integrate the software so that companies can use best in class software in each software category without missing out on critical integration components
Sage MAS 90 and MAS 200 Sales Intelligence Reports
The Sales Intelligence Reports package provides management with all the tools they need to gain detailed access to critical system data. There are many options for custom reporting in Sage MAS 90 or MAS 200.
Sage MAS 90 and MAS 200 v4.5 Product Update 2 Available
Sage has just released Product Update 2 for Version 4.5 of their MAS 90 and MAS 200 ERP Software. Version 4.5 contains all of the updates contained in MAS 90 [More…]
Sage MAS 90 Toolbox
The MAS90 Toolbox is a repository of news, tips, tricks, knowledge, and solutions relating to Sage MAS 90 and MAS 200. Looking for solutions to issues, general information or updates you may find the answers here.
If you can't find what you are looking for call us at 818 227 5130. Enjoy…