Excel® In-Memory Accounts Payable Reporting for Sage MAS 90 and MAS 200 (Sage 100 ERP)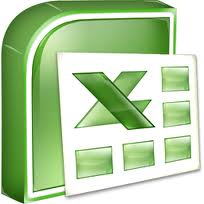 BizNet's Excel® Business Information Suite enables users to create a real-time connection to data, utilizing a user-friendly, drag and drop environment with live, real-time access to current data.
Providing dynamic, multi-dimensional drill downs to detailed information based on what the user is exploring.  The Accounts Payable reporting and analysis solution provides a prebuilt integration allowing users to build their reports within minutes.
The Sage MAS 90 and MAS 200 BizNet Content Pack includes over 60 pre-built, drag and drop Excel® functions, reports, and business intelligence.
The BizNet Excel® Business Information Suite offers full-featured functionality at a fraction of the cost of traditional financial reporting packages:
100% Excel® Userface – Design, Use, and Distribute in Excel®
Real Time In-Memory Analytics Drag and Drop Reporting
Drag and Drop Business Intelligence
Multi-Dimensional Drill Downs
Utilize All Existing Spreadsheets
Interactive Report Creation Using Account Wildcarding, Account Ranges, and Account List
No Additional Hardware Necessary
Automated Report Distribution Tailored to Each Recipient With a Single Click
A partial list of Excel® functions, business intelligence, and reports delivered out of the box includes:
Voucher Summary – Includes Voucher Amount, Discount Amount, Discount Available, Adjustment Amount, Paid Amount, and Tax Amount (Available for Calendar Year, Quarter, Month, and Week)
Ranking – Return ID Based on Rank #, Return Rank Based on ID (Available for Calendar Year and Month)
Aged Payables – Aging Buckets as of a Specific Date, Aging Buckets as of Today, Total for a Specific Date
Analysis Sets – Pivot Tables and Lists Available for Voucher Summary, Aged Payables, and Ranking
Need more information or would like to implement BizNet's Excel®? Contact us now at 818 227 5130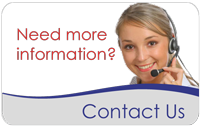 Featured
The Sage Fixed Assets module allows Sage 100 users to manage fixed assets effectively from acquisition...

Read More

Rankings season is upon us with March Madness right around the corner. It's been another year...

Read More

SugarCRM Inc., the company that helps global organizations build better business relationships, has named Faye Business...

Read More