Don't Miss The Best CRM Conference Of The Year! Come To SugarCON

The 2012 SugarCRM conference is just around the corner, this conference is for you, the users of CRM. Get a better understanding of the power and potential that you can unleash, have your say and suggest a topic for discussion.
If you are going to attend only one conference for the year, this has to be the one!
Book your ticket through Faye Business Systems Group in March for a 10% discount.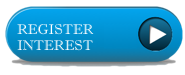 Sessions Include:
Making Data Understand People: Using Natural Language Search to Improve CRM Analytics and Efficiency
According to Oracle, 15 petabytes of new information are generated every day, but only 20% of that data is structured.
Creating and loading Logic Hooks using Module loader
A demonstration on how to create logic hooks in SugarCRM and then load them into the system using the module loader.
Extending the Value of Your CRM System with DocuSign's Open API & Connectors
Many companies implement CRM systems with big hopes for deep ROI…that often falls short of promises and expectations.
Convert more SugarCRM prospective user, step into their shoes and listen.
Prospective users do not view SugarCRM in terms of technical functions or features. Prospective users think in terms of the benefits they derive using SugarCRM to solve.
Improve your sales with behavioral segmentation
Learn how to focus on Customer Lifetime Value by tracking customers' retention and cash-flow, discover your best customers for generating new leads, forecast revenue accurately.
Implementing subscription business models in SugarCRM
For businesses running SugarCRM, building a subscription business model is more complex than you would imagine.
Integrating Facebook & SugarCRM
Demonstrate a working integration between Facebook & SugarCRM. Show how to add contacts into Sugar from Facebook and how to associate Facebook friends with existing Sugar contacts.
Advanced UI Customizations in Sugar
Taking Sugar to the next level. This session will demonstrate real life examples of how the SugarCRM UI has been modified to enhance the User experience.
Driving Efficiencies, Opening Opportunities: Building Smart Momentum for Australasia's Premier Business Network
The Trans-Tasman Business Circle, Australasia's premier business network, realised it was spending more time on administration than sales and client relationships.
 For more conference information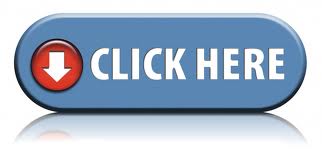 Featured
Rankings season is upon us with March Madness right around the corner. It's been another year...

Read More

SugarCRM Inc., the company that helps global organizations build better business relationships, has named Faye Business...

Read More

Forrester defines the customer journey as the series of interactions between a customer and a company...

Read More