What Is CRM? And Why You Should Be Using SugarCRM
You've probably heard the term Customer Relationship Management (CRM)—but what exactly does it mean?  At a high level, CRM systems make life easier and help companies interact with their customers.  CRM itself is a discipline that centers around building better customer relationships.  SugarCRM is an exceptional cloud based system that can be customized to suit you and your business.
Watch this video for a more in depth description and to find out  how a good CRM system can benefit your business.


In this white paper by the CRM Outsiders, you'll find an overview of CRM, the benefits it provides, and tips for creating a pathway toward adoption (which many times is the most critical part).
If you would like an obligation free trial, call us now at 818 227 5130.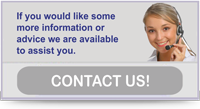 Other topics you may be interested in:
SugarCRM Edition Comparisons
SugarCRM vs Salesforce
SugarCRM Constant Contact Integration
SugarCRM Free Trial
Featured
Choosing a new CRM isn't an easy decision. However, once an organization gets to the finish...

Read More

Should you host your customer relationship management software in the cloud? Short answer: yes. We're going...

Read More

Have you ever heard of Pareto's Principle? Neither had we by that name. But it's also...

Read More