SugarCRM Customer Support Self Service Portal
Why use a Self Service Customer Support Portal?
There is a shift in how customers prefer to access service, no longer is phoning in for support the only way to get service. Customer web based self-service is now high on the list of choices for today's customers. With easy access to the internet and no waiting on the phone necessary a customer self-service portal provides a convenient way to voice service issues, place new orders, or view order histories.

No longer are you subject to doing business and maintaining contact with your customers during office hours. A customer portal lets you stay open for business 24/7 around the world and delivers a high-quality, hands on experience for customers while reducing the cost of customer care.
SugarCRM Customer Self-Service Portal allows companies to provide self-service capabilities to customers and prospects for key marketing, sales and support activities. Customers can create cases, upload relevant information, search the knowledgebase, and track cases to resolution without ever having to pick up a phone. All cases automatically appear within the Sugar Cases module.
Available for Sugar Enterprise and Sugar Ultimate subscriptions
The portal will enable you and your customers to:
Maintain accurate contact information
Interact directly with your support reps via the cases and bugs modules
Subscribe to newsletters published through the CRM application
Access Knowledge Base articles and FAQ's created by your KB Administrator
The direct benefits you will see from utilizing the customer portal will be:
Reduce potential service lapses caused by inaccurate data
Reduce amount of time lost addressing inaccurately relayed information
Effectively deliver your message to prospects & customers with a single tool
Time spent answering basic questions is freed to solve unique, more complex customer issues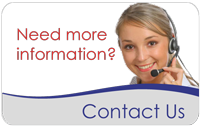 Featured
Choosing a new CRM isn't an easy decision. However, once an organization gets to the finish...

Read More

Should you host your customer relationship management software in the cloud? Short answer: yes. We're going...

Read More

Have you ever heard of Pareto's Principle? Neither had we by that name. But it's also...

Read More