Reasons why you need to Register for SugarCon Today
7  Great Reasons to Register for SugarCon 

1. More is Merrier
2. SugarCon is Your Conference
Take the wheel and drive the content this year. Submit ideas for sessions and propose speakers to lead sessions you want to attend. Session ideas are already posted on the SugarCon website for the entire Sugar Community to vote on. Come back often see how your ideas are doing.
3. Awesome Entertainment and Networking
Enjoy magical San Francisco in all its glory with fine food, drink, and top notch entertainment while you network with other Sugar users.
4. Learn How to Extend Your Sugar Solution
In the SugarCon exhibit you can find out from experts about plug-and-play integrations for marketing automation, data cleansing, social media, and more.
5. More than 80 Breakout Sessions
Tons of case studies, user tips, and sneak peeks at upcoming releases to help you get the most out of your Sugar deployment.
6. New: Hands-on Training
There's nothing like live, hands-on training with great instructors. SugarCRM's Professional Services team will offer hands-on training sessions on Thursday, April 26. Register early to save your spot. Seats are limited and will fill up fast.
7. Rub Elbows with Sugar Execs
Exchange ideas with some of the brightest, most innovative minds in CRM and open source software.
Get your group on! Buy your tickets now and bring your whole team. Register as a group of 4 and the 5th ticket is on us. Just select Customer Group Registration at checkout. Register today and join us at SugarCon 2012, April 23-26. Contact Us at 818 227 5130 if you are interested in attending.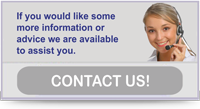 The Speakers
Keynote
Guy Kawasaki
Guy Kawasaki is the co-founder of Alltop.com, an "online magazine rack" of popular topics on the web, and a founding partner at Garage Technology Ventures. He is also a columnist for the Open Forum of American Express. Previously, he was the chief evangelist of Apple.
Mr. Kawasaki is the author of ten books including Reality Check, The Art of the Start,Rules for Revolutionaries, How to Drive Your Competition Crazy, Selling the Dream, and The Macintosh Way. His newest book, Enchantment: The Art of Changing Hearts, Minds, and Actions, released in March, is a New York Timesbestseller. The lessons in Enchantment are drawn from Mr. Kawasaki's tenure at Apple, as well as his decades of experience as an entrepreneur and venture capitalist.
Guy Kawasaki has a BA from Stanford University and an MBA from UCLA, as well as an honorary doctorate from Babson College.
---
Featured Speakers
Paul Greenberg
Author of CRM at the Speed of Light
President, The 56 Group
In addition to being the author of the best-selling CRM at the Speed of Light: Essential Customer Strategies for the 21st Century, Paul Greenberg is President of The 56 Group, LLC, an enterprise applications consulting services firm, focused on CRM strategic services including go-to-market strategies for vendors and integrators, CRM strategic planning and vendor selection. The 56 Group also provides writing, speaking and educational services. His book, first published in January 2001 by McGraw-Hill is now in its fourth edition. CRM at the Speed of Light is now in 8 languages and been a runaway best seller. It is used as a text in more than 60 universities across multiple continents. It was called "the number 1 CRM book" by SearchCRM.com in July 2002. The Asian edition of CIO Magazine named it one of the 12 most important books an Asian CEO will ever read. It has been called "the bible of the industry." Paul writes regularly for publications like CRM Magazine and SearchCRM.com and CRMGuru. He is a contributor to multiple other national business publications. He has spoken as a keynote speaker and otherwise at conferences and seminars in the United States, across Europe, Asia and Australia. He is considered one of CRM's leading authorities on strategy and on the state of the market, and has been quoted in multiple national magazines and newspapers as a subject matter expert including the New York Times.
---
Larry Augustin
CEO, SugarCRM
Larry Augustin is an angel investor and advisor to early stage technology companies. He currently serves on the Boards of Directors of Appcelerator, Compiere, DeviceVM, DotNetNuke, Fonality, Hyperic, Medsphere, Pentaho and SugarCRM. One of the group who coined the term "Open Source", he has written and spoken extensively on Open Source worldwide. Worth Magazine named him to their list of the Top 50 CEOs in 2000. From 2002 to 2004 he was a Venture Partner at Azure Capital Partners. In 1993 he founded VA Linux (now SourceForge, NASDAQ:LNUX) serving as CEO until August 2002. While CEO he launched SourceForge.net and led the company through an IPO in December 1999.
---
Esteban Kolsky
Principal and Founder, ThinkJar
Esteban Kolsky is the Principal and Founder of ThinkJar, an advisory and research think-tank focused on Customer Strategies. He has over 22 years of experience in customer service and CRM consulting, research, and advisory services. Most recently he spent eight years at Gartner, focused on Customer Service and CRM research. While there he coined the terms for EFM (enterprise feedback management) and CIH (customer interaction hub). In addition, he researched and wrote on the social networking topics that led to today's revolution and assisted Fortune 500 and Global 2,000 organizations in all aspects of their CRM deployments. Mr. Kolsky is currently advising vendors and organization how to extend customer interactions from the CRM niche to the entire organization in their efforts to become Social Businesses. He attended California Polytechnic University at Pomona, where he graduated with a degree in Business Administration and minors in Computer Information Systems, Telecommunications, and Economics.
---
Dr. Natalie Petouhoff
Chief Strategist, Weber Shandwick
Dr. Natalie serves as the Chief Strategist in the Digital Communications Group at Weber Shandwick, with a world-wide practice role spanning client work, practice development and thought leadership. Dr. Natalie is leading the firm's ability to analyze a brand's social media and digital communications initiatives by measuring their Social ID Index™ and determining where they fall on the Social ID™ Social Media Maturity Curve™ in comparison to best practices. Dr. Natalie's focus is to consult with clients on their strategy for social media, marketing, PR, customer service and integrating them using organizational change management, new technology deployment and social media analytics, measurement and ROI.
The Venue
The Palace Hotel
2 New Montgomery Street
San Francisco, CA
Phone: 1-415-512-1111
A rich 19th century air of elegance greets you as you walk through the Palace Hotel, San Francisco doors. Beautiful vaulted ceilings and original Austrian crystal chandeliers recreate the glamour of yesteryear. Host to presidents, royalty, and giants of industry, the Palace Hotel, San Francisco is centrally located downtown and adjacent to the Financial District. The Palace Hotel provides distinguished travelers with the excellent service to which they are accustomed, and was named to Condé Nast Traveler's 2002 Gold List. About the venue
HOTEL RESERVATIONS
You can book your hotel room now.
The Palace Hotel San Francisco
2 New Montgomery Street
San Francisco, CA 94105
P. 415.512.1111
Getting there
Featured
Choosing a new CRM isn't an easy decision. However, once an organization gets to the finish...

Read More

Should you host your customer relationship management software in the cloud? Short answer: yes. We're going...

Read More

Have you ever heard of Pareto's Principle? Neither had we by that name. But it's also...

Read More