Intacct Is Bringing Cloud Computing to Finance and Accounting
Intacct is the cloud financial management company bringing cloud computing to finance and accounting. Intacct's award-winning applications are the preferred financial applications for AICPA business solutions.
As business climates grows more competitive. How do you gain an advantage over your competitors? According to Forrester Research, companies that implement agile and integrated financial performance systems and processes can improve business results and gain a competitive advantage over their peers.
Download "Align Financial Processes and Systems for Better Business Value and Compliance." Paul Hamerman, Vice President and Principal Analyst of Forrester Research, reveals best practices used by industry-leading finance organizations you can put in place today to improve your own business results. You'll discover how you can:
• Analyze the business process and technology trends and challenges confronting finance organizations like yours.
• Optimize the alignment of financial processes and information across time to maximize business value.
• Define best practices for achieving better business performance.
• Make the most of new technologies to streamline and enhance financial business processes.
Download the white paper today!
See why you should consider cloud based Intacct as your financial management solution. Entrepreneurs understand that running a business is filled with both challenges and rewards. Thriving businesses are run by individuals who strive to embrace new technology, implement emerging concepts and continually work to improve business practices and functions.
FlightWorks is a leading business jet charter and aviation asset managment company with bases in Atlanta, Washington DC, Jacksonville, Tulsa, and Santa Barbara. Providing a domestic and international jet charter service, jet management and aviation consulting – including acquisitions and sales for both government and business.
Bill Lewis CFO of FlightWorks tells us why they selected Intacct for their financial management solution and how implementing cloud computing into your business model provides a variety of benefits, which can include successful customer relationship management, manage fixed Asset and increase efficiency.
For more information on Intacct click links below:
Click here to see more Intacct Videos
Click here to read the Intacct Overview
Click here to see upcoming Intacct webinars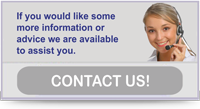 Featured
Choosing a new CRM isn't an easy decision. However, once an organization gets to the finish...

Read More

Should you host your customer relationship management software in the cloud? Short answer: yes. We're going...

Read More

Have you ever heard of Pareto's Principle? Neither had we by that name. But it's also...

Read More