Facebook for Social Media Marketing: Some Quick Tips
Using Facebook for business is not the same as your personal Facebook. It is important to establish what you want to get out of a Facebook Business page, and you will need to have a clear Social Marketing Strategy in place before you will be able see or measure results. Automate your status updates through an application such as Hootsuite, then visit your Facebook page to initiate or participate in discussions and answer questions.
"How to" get your business name in the URL and why it's important – Just like any website having a defined URL to your Facebook Fan page is important!
Once you have a minimum of 25 Likes to your page go to http://www.facebook.com/username – Click on the Page you would like to Name, and check for the Availability! Please note, once you set your  URL it can't be changed.
Is a "Like" really a "Like" – To make sure you are giving true credit, be sure you are "Liking" pages as from you personal user page and NOT as your business page. A Like from a personal page counts, a Like from a Fan Page does not. Here is an article explaining the difference and why you should be engaging personally. Do They Count or Not? That is the Question
How to engage with your new likes. It is vital to keep the connections that you have made. It's not just about the numbers, but also about keeping them coming back. So ask questions, post blogs and articles that will intrigue your Fans to comment and keep coming back for more.
Ask Questions – Ask yourself  what  you want to know from your fans, what do you want them to know about your business. Take advantage of the Question Option in your status to gain insightful feedback in a fun way!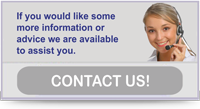 Featured
Choosing a new CRM isn't an easy decision. However, once an organization gets to the finish...

Read More

Should you host your customer relationship management software in the cloud? Short answer: yes. We're going...

Read More

Have you ever heard of Pareto's Principle? Neither had we by that name. But it's also...

Read More