Better Visibility In The Cloud with Intacct ERP
See why you should consider cloud based Intacct as your financial management solution. Entrepreneurs understand that running a business is filled with both challenges and rewards. Thriving businesses are run by individuals who strive to embrace new technology, implement emerging concepts and continually work to improve business practices and functions.
FlightWorks is a leading business jet charter and aviation asset managment company with bases in Atlanta, Washington DC, Jacksonville, Tulsa, and Santa Barbara. Providing a domestic and international jet charter service, jet management and aviation consulting – including acquisitions and sales for both government and business.
Bill Lewis CFO of FlightWorks tells us why they selected Intacct for their financial management solution and how implementing cloud computing into your business model provides a variety of benefits, which can include successful customer relationship management, manage fixed Asset and increase efficiency.
For more information on Intacct click links below:
Click here to see more Intacct Videos
Click here to read the Intacct Overview
Click here to see upcoming Intacct webinars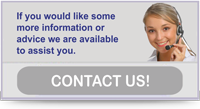 Featured
Rankings season is upon us with March Madness right around the corner. It's been another year...

Read More

SugarCRM Inc., the company that helps global organizations build better business relationships, has named Faye Business...

Read More

Forrester defines the customer journey as the series of interactions between a customer and a company...

Read More