Are you Optimizing PDF documents for SEO?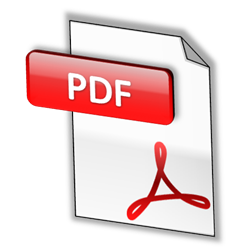 Many businesses create PDF documents which could and should be recognized as a business or marketing asset. Are you optimizing these for SEO? These may include sell sheets, brochures, white papers, technical briefs and so forth.
The reason why these PDF documents were created as a PDF document, and not as another format may vary. One thing for sure is that enormous amounts of PDF documents are available on the web, and there are actions you can take to optimize your PDFs to get high-ranking search results.
Here are some tips on the right way to do it:
It is important to create your PDF  properly from the initial process, search engines will have a difficult time indexing the document which can render all that great content totally invisible.
Make sure your PDFs are text based. Companies whose materials were designed in an image-based program will read as images, and we all know that image can not be read.
Add Document Properties and Metadata. It seems like the vast majority of PDFs are without specified document properties, the most important of which is the Title.  It's the equivalent of the html title tag.  The Document Properties act like a table of contents, providing search engines with the title, subject, and keywords within a PDF.  Search engines use this information to quickly asses how strongly a PDF relates to a queried keyword without having to scan the entire document.
The Title you specify in the Document Properties will displayed as the heading of a search result.  Be sure to include your primary keyword phrase in the title.
The Subject field acts like a meta description in search results. So create something description and compelling which will improve click through / conversion.
Keywords in Your File Name.  Your file name should also include keywords.
Optimize the copy. Copy in text-based PDFs is no different than web-page copy. Optimize it.
Use Hyperlinks and Anchor Text. Web crawlers can read the hyperlinks within your PDF document so be sure to include links to other pages of your website, your blog, other PDFs, etc.  Ideally, these hyperlinks also contain keyword anchor text.  These links also create more dynamic PDF documents.  After all, don't forget that your PDF may be passed on to someone else who is not familiar with your company. Embedded links will make it easier for this unexpected reader to find their way to your website.
Pay attention to the version. While search engines do "read" and index PDFs, search engines' capabilities tend to lag new versions of Acrobat. Although Acrobat 8 is out, for now you should save your PDFs as version 1.6 (Acrobat 7) or lower to ensure search engines can index the content.
Not only is saving PDFs at a lower version good for the search engines, it's also good for users. Not everyone has the latest versions of Acrobat Reader. Accordingly, I'd recommend saving PDFs as version 1.5 or lower. This way it will be good for search engines and most readers.
Optimize the file size for search. Don't post a large PDF for download. If it's too big, the search engines may abandon the PDF before even getting access to its content. You may also want to enable the "Optimize for Fast Web View" option in the Preferences>General Settings panel. This allows the PDF to be "loaded" a page at a time, rather than waiting for the whole PDF to download.
Make Sure Your Sitemap Includes PDFs. It's a good idea to include links to PDF documents on your Sitemap page.
Follow the Same Rules as Web Page Optimization.   follow the same SEO ruls that you would in creating any other content in a web page.  That means using relevant keywords in the title tags, H1 headers, and body text along with many of the tips discussed above related to file size, links, and anchor.
Pay attention to placement. If you bury links to PDFs deep within your site's file structure, they're less likely to get indexed. If you want to use PDFs for high-ranking search results, links to those PDFs should be on web pages closer to the root level of the site's file structure.
Influence your meta descriptions for PDFs.  Make sure that you have a good, optimized sentence or two near the start of your PDF. If these sentences correspond to the search term used, it's likely that these sentences are the ones that will be displayed as the description under the search result's heading.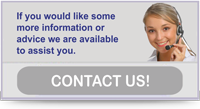 Featured
Rankings season is upon us with March Madness right around the corner. It's been another year...

Read More

SugarCRM Inc., the company that helps global organizations build better business relationships, has named Faye Business...

Read More

Forrester defines the customer journey as the series of interactions between a customer and a company...

Read More