Try It, You'll Like It…SugarCRM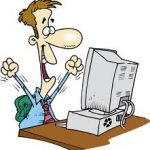 Nailing end-user buy-in has been a long-standing challenge for organizations that decide to implement a CRM system. This white paper will provide an overview of some of the most common employee pitfalls encountered during a CRM implementation and will demonstrate how change management and a well-planned training program can ensure end-user compliance and software adoption.
Sugar is the most intuitive, flexible, and open CRM solution. Sugar's open development platform easily adapts to state-of-the-art applications, such as social collaboration and social media, thereby extending the value of your investment far beyond the typical software lifecycle.
Download to read more about Training Best Practices and Push-me-pull-you: Change Management
Call us at 818 227 5130 or email at info@fayebsg.com
Get your SugarCRM FREE TRIAL now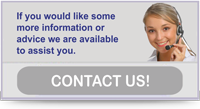 Featured
Having a business requires that you stay on top of your game – always. It also...

Read More

Every buyer faces this question: Who installs the software? While some companies do have the resources...

Read More

The Sage Fixed Assets module allows Sage 100 users to manage fixed assets effectively from acquisition...

Read More