The 2012 SugarCRM Conference
We're going to SugarCon, we hope to see you there!
SugarCRM has announced that SugarCon 2012 will be taking place April 23-26 at the Palace Hotel in San Francisco, California.

Check out the:
Sugar will be constantly updating the site with new information as it becomes available.
What past attendees have loved about SugarCon is that it brings together people from all parts of the CRM ecosystem – Sugar admins, IT people, business strategists, developers, partners, pundits and the vendors themselves.
This year, the concerted effort is to help you gain an understanding of the full power of CRM.
Sugar want to make this event your CRM show — and that is why for the first time ever, they are asking for suggest session topics. You will then be able to vote on the sessions that will make up the final conference content. So, we urge you to go to the SugarCon 2012 site and start providing your ideas.
See you in San Francisco!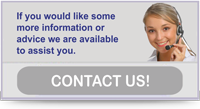 Featured
Having a business requires that you stay on top of your game – always. It also...

Read More

Every buyer faces this question: Who installs the software? While some companies do have the resources...

Read More

The Sage Fixed Assets module allows Sage 100 users to manage fixed assets effectively from acquisition...

Read More