Sage MAS 90 and MAS 200 v4.5 Product Update 2 Available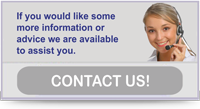 Sage has just released Product Update 2 for Version 4.5 of their MAS 90 and MAS 200 ERP Software.    Version 4.5 contains all of the updates contained in MAS 90 and MAS 200 v4.4 releases plus this newest product update release.
Product Update 2 includes:
Accounts Payable
1)      Error 20 no longer occurs when you have AP Options "Sort Invoice Registers by Vendor Name" checked, and you run the AP Invoice Payment Listing.
Bar Code
1)      Corrected Quantity Available calculation (for Lots) in SO invoice Tier Distribution.
Bill of Materials
1)      Error 26 BM_costedmaterialsreport_rpt.pvc no longer occurs during printing of the Costed Bill of Materials Report for Specific Bills with Alpha only Option Code and option component having non-integer Unit of Measure.
Customize
1)      UDF data in IM_SalesKitDetail is now copied to a new Sales Kit's when using the "Copy From" feature in Sales Kit Maintenance.
General Ledger
1)      GL Exchange Import no longer causes an error 12.
2)      GL accounts are now deleted after processing year.
Inventory Management
1)      Re-freezing inventory items will now retain quantities on hand manually counted and entered.
2)      Card Count Report unit cost field is no longer zero for all inventory items.
3)      Extended description entered in P/O or S/O is now correctly displayed in I/M Maint 'Orders' tab.
4)      A new utility IM Balance Inventory Quantity and Cost is now available on the *UTL menu. This utility replaces the IM_BalanceQtyOnHand_ui utility and is no longer available for use.
5)      Cost calc commits are now cleared after connections lost.
6)      A new utility IM Balance Inventory Quantity and Cost has been added to the *UTL menu.  This new utility replaces the IM_BalanceQtyOnHand_ui hidden utility and will no longer be available.
7)      Negative issue transactions for average cost items are now posted with the Warehouse Average Cost.
Job Cost
1)      Job Estimate Item detail now prints the descriptions for Assembly Items.
Library Master
1)      MD added menus are now on the Launcher after migration.
2)      On Conversion, the following error no longer occurs "Report output exceeds printer width or the record length was exceeded on a file write operation" then "Error 1 PR_LevelConversion.pvc 1731" when converting Payroll that has a cents value for Standard Amount/Rate or Standard Limit other than ".00".
3)      In Job Cost Job Maintenance, Job Number ALE lookup, 283 Job Cost Header (JCH) UDFs are now available in Custom Lookup Wizard.
4)      Error no longer occurs migrating data to MAS200 SQL 4.50.
5)      SY_MultiPartForm and SY_ReportSetting Arithmetic overflow error o longer occurs.
6)      Error updating SY_SagePEPTrack: PHYSICAL UPDATE ABORT: SY_SagePEPTrack, no longer occurs when running Parallel Migration.
7)      Error updating SY_SagePEPTrack: PHYSICAL UPDATE ABORT: SY_SagePEPTrack, no longer occurs when running Parallel Migration.
8)      MAS 90 Printing Performance Improvements.
Material Requirements Planning
1)      MRP is now showing component demand in the correct warehouse group.
Purchase Order
1)      A PO that has a Return of goods processed against it can now be edited.
2)       Auto Reorder Listing now includes the issued quantities with the Quantity Sold.
3)      Quantity on PO is now correct following a receipt of goods update when some of the items on the PO are received, but the item is question is not.
4)      Postings to PO Variance adjust account now correctly post by warehouse and substitute the 'Location' segment as defined in Warehouse Maintenance.
5)       The purchase order now retains status of New if the inventory item has not been received.
Payroll
1)      For Federal eFiling and Reporting of the W-2s, the employee e-mail address will now populate the Electronic Delivery column in the W2/1099 Preparer. If you have not done so already, to set up the employee's e-mail address you will need to do the following:
Paperless Office:
1. From Paperless Office Setup menu select Options. Select the Forms checkbox.
2. From Paperless Office Setup menu select Form Maintenance. Complete the following:
a. Company Code
b. Module Code (P/R)
c. Document (Direct Deposit Stub)
d. PDF Directory
e. Override Password/Confirm Password
Payroll:
1. From Payroll Setup menu select Options. On the Direct Deposit tab select Require DirectDeposit checkbox.
2. From the Payroll Main menu select Employee Maintenance. Select employee, select the Direct Deposit checkbox and then click the Direct Deposit button.
3. On the Direct Deposits window click the Paperless button.
4. On the Paperless Office Delivery Options window complete the following:
a. PDF Document Password
b. E-mail Address (for employee). Accept After setting up the e-mail address for an employee, if that employee is not paid by Direct Deposit you may deselect the Direct Deposit checkbox on the Main panel in Employee Maintenance. The e-mail address entered will be retained. You will need to perform the Payroll steps 2 through 4 for each employee you want to set up with an e-mail address
2)      Federal eFiling and Reporting has been updated with new federal tax codes for Puerto Rico and local codes for Ohio.
Sales Order
1)      Quantity in Inventory is correct when UM is changed in data entry and UM has different quantities for SO and PO.
2)       Backorder quantities are no longer auto-filled in shipping data entry.
System Setup
1)      The MAS 90/200 Help Files have been updated in this release.  To update your local Help Files, run WKSUpdate located in the MAS 90/200 Server's ..mas90wksetup directory from each MAS 90/200 Workstation.
Visual Integrator
1)      Lines are now populated when importing into SO_SalesOrderHeader based on a Repeating Order after upgrading.
2)       The Offset Account is now imported correctly into GL_TransactionJournalheader.
3)      New inventory items are now imported into Inventory Delete and Change Utility when the new item is the ALIAS of the original item.
Work Order Processing
1)      Quantity is now correct after processing a Work Order completion to multiple warehouses if the second warehouse is a new warehouse.
2)      Error 13 WOWDAB 8112 no longer occurs in selecting Make For Sales Order in Work Order Entry and using keyboard shortcuts.
3)      Phantom Bills can now be reversed in work order entry
4)      The Extension in Work Order Inquiry / Transaction tab now uses the Number of Decimals in Cost Entries from Common Information.
Please contact us to review the implementation of this product update for your organization.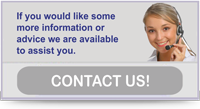 Featured
Rankings season is upon us with March Madness right around the corner. It's been another year...

Read More

SugarCRM Inc., the company that helps global organizations build better business relationships, has named Faye Business...

Read More

Forrester defines the customer journey as the series of interactions between a customer and a company...

Read More