Marketing to the Masses with SugarCRM
Marketers are facing a more challenging environment than ever. Not only has the number of campaigns and general marketing activities increased inside most organizations, but these activities are growing in complexity. Multi-channel marketing has become a given, but managing a high volume of cross-channel campaigns can be difficult without the proper tools. SugarCRM has designed its marketing automation offering to best suit the changing needs of today's marketing professionals.
This white paper explores some of the key issues facing marketers, as well as the ways in which SugarCRM's marketing software helps alleviate many of these pain points. The topics covered include:
•             The challenges facing marketers today
•             Managing high volume marketing activities with SugarCRM
•             How SugarCRM addresses marketing activities across multiple channels
•             Tracking ROI on your marketing spend with SugarCRM
Download the white paper to read more about Marketing to the Masses with SugarCRM
To increase the power of marketing to the Masses through SugarCRM we developed an integration between Sugar and Constant Contact, and recently announced Version 2 of the Faye Business Systems Group SugarCRM Constant Contact Integration!   This new version merges the already powerful integration between the two packages with a variety of additional functionality, much of it specific features requested by users.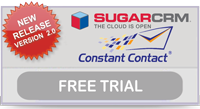 We've had our heads down developing and streamlining the previously released SugarCRM – Constant Contact Integration based on feedback from our users.  Much of the new version focuses on providing more detailed campaign results that allow you to drill down and see email blast results both at the campaign level and at the individual contact and lead level.   It's incredibly powerful when you can be talking to a lead on the phone, have your Sugar screen open, and see how they reacted to all of your email campaigns — what they opened, what they deleted, what they clicked on, what they forwarded, etc.   In addition, the new version also has a variety of back end changes to support our users with 10s of thousands of contacts.
SugarCRM – Constant Contact Integration version 2.0 new features include:
Syncs the 'Click Thru' links from Constant Contact into Sugar so you can see who clicked through and what links they clicked on.
Downloading and importing Constant Contacts, contacts into Sugar.
Duplicate checking via Constant Contact import.
Updated technology to allow for smoother synchronization of large lists.
Synchronization of bounced emails.
Click on the link to find out more detailed information about our SugarCRM – Constant Contact Integration.

To see the full Press Release Download  here.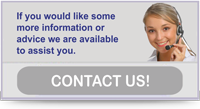 Featured
Choosing a new CRM isn't an easy decision. However, once an organization gets to the finish...

Read More

Should you host your customer relationship management software in the cloud? Short answer: yes. We're going...

Read More

Have you ever heard of Pareto's Principle? Neither had we by that name. But it's also...

Read More