Intacct Continues Explosive Growth with Record Quarterly and Full Calendar Year Results
Strong Channel Momentum Drives Year-over-Year Net New Bookings Growth of 128 Percent for the Full Calendar Year
SAN JOSE, Calif. – Jan. 30, 2012 – Intacct, a leading provider of cloud financial management and accounting software, today announced record results for 2011 and for the company's second fiscal quarter, ended December 31. For the full calendar year in 2011, Intacct's new bookings increased by 128% over the prior year. For the second fiscal quarter, Intacct delivered 80% growth – resulting in an all time record quarter for both bookings and revenue.
More than 1,000 new organizations adopted Intacct in 2011. This brings the total number of organizations reaping the benefits and tremendous business value of Intacct and cloud computing to more than 5,000, with more than 30,000 overall operating entities.
Explosive growth in the company's channel program continues to be a key driver for the business. Intacct's channel partners delivered outstanding results in the quarter, including a six-fold increase in new bookings over the same period in 2010. Intacct's value added resellers closed nearly as many new customers during the quarter as in the previous four quarters combined.
During the past year, Intacct solidified its position as the best financial applications to meet the sophisticated financial management and accounting requirements of companies that are stretching beyond the capabilities of QuickBooks®. Intacct also extended its lead as the most popular cloud financial applications for companies using Salesforce CRM, with more than 2.5 times more positive reviews than the next contender on the salesforce.com AppExchange. Organizations that had been using on-premises mid-market financial applications from Microsoft, Sage, Deltek, and Blackbaud also continued to move to the cloud with Intacct.
The company's financial results also reflect an extremely high level of customer satisfaction. Intacct has achieved one of the major milestones of cloud computing by now attaining extremely high customer retention combined with increased use. Intacct's existing customers are adding new users and subscribing to more applications in record numbers, and close to 100% of Intacct's mid-market customers renewed their subscriptions during the year – so much so that the company would be growing revenue faster than its on-premises software competitors just from customer add-ons and upgrades.
"Intacct's momentum is incredible – from acquiring new customers in record numbers, to becoming the cloud partner of choice for the channel, to exceeding the expectations our existing customers and partners, we continue to set the high bar for our industry," said Robert Reid, CEO of Intacct. "With our outstanding growth, we continue to invest in delivering unrivaled innovation which provides significant business value and high return on investment for our customers."
2011 Year in Review
Reflecting more broadly on 2011, Intacct achieved many significant milestones. Here is a review of some of the company's key accomplishments over the past year:
Unmatched Product Innovation – Intacct delivers rapid innovation that provides tremendous value to both clients and partners. With quarterly product releases, Intacct delivered nearly 250 new features and enhancements to its applications for the year – many of the ideas driven by input, or crowdsourced, from clients and partners.
Key product highlights in 2011 included the introduction of Intacct Services Resource Planning, a complete cloud-based ERP system for project and service-based businesses, a completely re-imagined, "consumerized" user interface, plus new support for tablet and mobile access from iPads, iPhones, and Google Android devices. In addition, customers benefitted from major enhancements to Intacct Project Accounting, Intacct Revenue Management and Intacct's global business management applications.
Strong Channel Growth – More than 300 leading CPA firms and Value Added Resellers have now joined forces with Intacct. As of the end of 2011, Intacct partners included 19 of the top 100 CPA firms, 17 of the Top 100 VARs in the industry, 18 "VAR Stars," and eight firms on Accounting Today's list of Technology Pacesetters. Intacct's strategic partnership with CPA2Biz and the AICPA continues to bear fruit, with CPA firms adopting Intacct Accountant Edition and cloud computing in record numbers.
New Intacct Marketplace – Another key milestone in 2011 was the emergence of a robust community of developers that are integrating, customizing, and extending the Intacct system. There are now more than 80 best in class Intacct-Ready™ applications that complement the Intacct system, including new offerings in2011 for fixed asset management, allocations management, collections, content management, payments, payroll, project management, business intelligence and integration with both Microsoft Dynamics CRM and SugarCRM. The new Intacct Marketplace at http://www.intacct.com/marketplace showcases many of these Intacct Ready applications and integrations.
World Class Operations – Intacct is committed to delivering unmatched levels of security and reliability, and backs it up with its market-leading Buy with Confidence™ service level guarantees. Across all of 2011, Intacct delivered 99.998% scheduled uptime, with 100% scheduled uptime in 11 of the 12 months – continuing to set the pace for availability in the industry.
Corporate and Product Awards – Intacct earned numerous corporate and product awards, including:
Top rated SaaS Accounting Software Solution from CPA Technology Advisor
2011 SIIA CODiE Award Finalist for Best Financial Software Solution
Named one of CRN's Top 100 Cloud Computing Vendors of 2011
Named one of CRN's 25 Business Application Software Vendors You Need To Know
Named one of CRN's 25 Cloud Vendors You Need to Know
Named to the OnDemand 100 Fastest Growing Private Companies list
Named to the JMP Securities Hot 100 list of the best privately held software companies
Named one of the Bay Area's Top Workplaces for 2011
Intacct's CEO, Robert Reid, and Vice President of Channels, Taylor Maconald, were named to the Accounting Today Top 100 Most Influential People list
Company Funding and Growth – In June, Intacct announced it raised an additional $12.3 million of financing in a round led by Split Rock Partners, a venture capital firm focused on emerging software and internet services companies. All existing investors, including Bessemer Venture Partners, Emergence Capital, Sigma Partners and Sutter Hill Ventures participated in the round. The infusion of capital wasdesigned to further accelerate the company's growth rate and fund aggressive hiring plans.
About Intacct
Intacct is the cloud financial management company. Bringing cloud computing to finance and accounting, Intacct's award-winning applications are the preferred financial applications for AICPA business solutions. Intacct applications are used by more than 5,000 organizations from startups to public companies and are designed to improve company performance and make finance more productive. Hundreds of leading CPA firms and Value Added Resellers offer Intacct to their clients. The Intacct system includes accounting, contract management, revenue management, project and fund accounting, inventory management, purchasing, vendor management, financial consolidation and financial reporting applications, all delivered over the Internet via cloud computing.
Intacct is headquartered in San Jose, California. For more information, please visit www.intacct.com or call 877-437-7765. Connect with Intacct on LinkedIn, Facebook, Twitter or YouTube.
SOURCE Intacct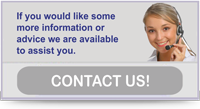 Featured
Rankings season is upon us with March Madness right around the corner. It's been another year...

Read More

SugarCRM Inc., the company that helps global organizations build better business relationships, has named Faye Business...

Read More

Forrester defines the customer journey as the series of interactions between a customer and a company...

Read More