How Marketing Has Changed in 2012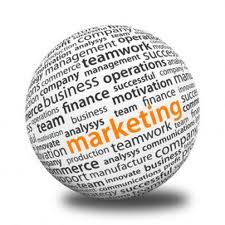 As 2012 takes off, you need to evaluate and decide which social media platform, marketing automation solutions, capturing and nurturing techniques are right for you. Keep in mind that although the method of deployment may have changed, the basics of good marketing hasn't changed – defining your target market, identifying your competitors, nurturing leads, and get your brand name out there…
So what has changed? The way that buyers buy products and services.
How you run with the changes will definitely impact the success of your marketing. 80% of B2B buyers go online and start the sales process without you. Get some quick tips from Juice Marketing that help capture these potential buyers:
Keywords
Keywords are paramount to everything you do.
Why?  Because search – and specifically, Google search visibility – is still top dog in marketing.  But if the content on your website isn't optimized around important keyword phrases, Google is going to have a tough time finding you.  So, too, will the people searching for solutions to the problems that your products and services can solve.
Keywords should be strategically included on your website, blog entries, press releases, and everywhere else you're posting content online.  The Google Keyword Estimator (www.GoogleKeywordTool.com) is a free tool that can be helpful in determining the relevance and search volume of keywords in your industry.
Social Media is More Than a Fad
In the past, the ability to build your brand, generate awareness, and stay top of mind was limited to costly tactics like direct mail and dreaded cold calls.  But social media changed all that.  No longer just a fun way to kill time, social media has become a legitimate way of building your business. It's time to make 2012 the year you suit up and jump in to the deep end of the social pool.
Not sure where to start?  Facebook, Twitter, and LinkedIn are the largest and most widely used social networks out there.  If you aren't already active on one or all three of them, it's a good place to start.
It's worth noting that Google and other search engines are now heavily influenced by activity on social networks. The more people that like, share, tweet, and link to your website, the better your search results are going to be.
Email is Still Highly Effective
While social media is the shiny new object attracting a huge audience, email hasn't lost its luster.  Despite predictions of the death of email marketing, it's still one of the most effective tools for converting prospects into customers.
"Conversion" is the operative term here.  Sure, social media is great for generating awareness and building an audience that recognizes your brand.  But when it comes to motivating that audience to reach into their wallets and become paying customers, nothing beats timely and targeted email communication.
Go Blog Wild
For many companies, blogging is the hub of their marketing communication … and for good reason.
First, Google loves the frequently-updated, fresh content of a blog so your search engine results will probably improve.
Plus, blogging is a great way to express your unique voice, personality, and thought leadership as a business … in a way that stodgy old, brochure-style corporate websites can't.
Last, a blog can be dynamic and engaging because your readers can leave comments and contribute to the conversation.  Something a traditional newsletter and other one-way marketing communication can't support.
A blog is also a cohesive way to implement the 3 marketing tips discussed above.  For instance, your blog entries can incorporate keywords to improve search visibility, you can share new blog entries with your social network and drive traffic to your website, and you can link to your blog from email communication which can improve readership.
WordPress (www.wordpress.org) is one of the most popular blogging platforms because it's easy to use and offers a huge variety of free design templates.
Featured
Choosing a new CRM isn't an easy decision. However, once an organization gets to the finish...

Read More

Should you host your customer relationship management software in the cloud? Short answer: yes. We're going...

Read More

Have you ever heard of Pareto's Principle? Neither had we by that name. But it's also...

Read More