5 ERP Solutions to Increase Business Productivity
Keeping up with current technology is essential for businesses in today's ever-changing global market place. But this is not always an easy task. While some get left behind, others have a difficult time knowing what and how to implement new technology and strategies available.
It is hard to know what to focus on and how it will impact your business. That where the right business software comes into play, it will not only speed up productivity but also make for a more efficient work environment.
Modern ERP solutions allow for your businesses to increase agility by providing the ability to close gaps at all levels of business, and ultimately getting the right information into the right person's hand at exactly the right time.
The Five Ways Modern ERP Solutions that increase Business Agility include:
Deliver real-time business intelligence
Encourage business process improvements
Leverage mobile technology
Offer end-to-end automation
Utilize cloud architecture and modular design
Download this report by Focus.com, see what four experts have to say about five ways modern ERP solutions increase business agility.
Sage Business Solution products offer a complete range of financial management solutions to support the needs of small and midsized businesses and organizations. Sage software has the usability and the functionality of solutions, which will allow for:
Quicker and easier decisions
Automate your internal and external business processes
Save time
At Faye Business Systems Group we will assist you to:
Determine your needs.
Assess the resources available to you.
Get the facts.
Make or allow the time to implement and learn how to utilize your new systems/programs to their full abilities.
If you would like to discuss the right ERP solutions for your company call us at 818 227 5130 or email info@fayebsg.com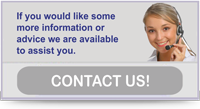 Featured
Choosing a new CRM isn't an easy decision. However, once an organization gets to the finish...

Read More

Should you host your customer relationship management software in the cloud? Short answer: yes. We're going...

Read More

Have you ever heard of Pareto's Principle? Neither had we by that name. But it's also...

Read More