2012 The year of FBSG CRM: Five considerations
As enterprises are finally getting a grasp on integrating their front and back office with enterprise resource planning (ERP) systems, they are being challenged to use customer relationship management (CRM) systems and tools to bring their customer service segments rapidly in line with e-business economy. That is where Faye Business Systems Group (FBSG) comes into play, FBSG is not just about getting you set up with a complete ERP and CRM system, but to tailor the system to your business needs and requirements. CRM is no longer an 'Out of the Box' solution; you don't want your limitations dictated to you, you need to dictate them.
At FBSG we develop and tailor the right solution for you. You want it…we do it.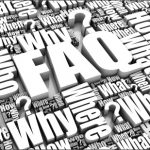 Five steps to consider in planning and implementing a CRM strategy:
1. Understand the problem you're trying to solve
Many businesses fail to pinpoint simple customer service problems and issues. Companies that are successful in understanding customer service problems have reaped rewards.
2. CRM projects often change business process while they're implementing software so build a team that's up to the challenge and empowered to take on the implementation project.
3. Make sure that the decision makers are on board and understand the process and value in implementing a new system.  The cost for implementation is often more than what you've paid for the software.
4. Show how CRM will support the company's vision. CRM is a central part of a company's growth and overall strategy.
5. After implementation, check to see if the CRM systems are meeting customer needs. Use the information you gather to focus on key goals:
Improve customer relations
Help attract and retain more customers
Increase the value of your customers
So what's stopping you from implementing CRM?
Get the ball rolling, speak to us and we will walk you through every step, every consideration, present all of the pros and cons so that you can make an informed judgment and decision.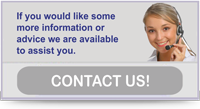 Featured
Having a business requires that you stay on top of your game – always. It also...

Read More

Every buyer faces this question: Who installs the software? While some companies do have the resources...

Read More

The Sage Fixed Assets module allows Sage 100 users to manage fixed assets effectively from acquisition...

Read More