Sage MAS 90 and MAS 200 Year End Help
The end of the year only comes around once a year.    Luckily.    If you're a Sage MAS 90 or MAS 200 user, no doubt you have special stuff you have to do at the end of each calendar year.   And, if you're like most of us, it's hard to remember from year to year the exact stuff to do in the exact order.    That's why we've tried to do this for you by putting together sort of our "greatest hits" of the year end when using MAS 90 or MAS 200 on this new Sage MAS 90 and MAS 200 Year End Tips & Tricks Web Page.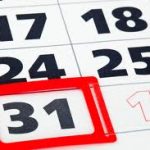 This page is a grab bag of tips, procedures, updates, and forms all relating to things you may face when processing the end of the year.   As we find new things, we'll keep adding them to this page.   If you find something that you think might be good to add, feel free to send it over to us and we'll post it on the page as well.     Think of the page a little end of year gift to our MAS 90 and MAS 200 clients.   Happy New Year!
Featured
Having a business requires that you stay on top of your game – always. It also...

Read More

Every buyer faces this question: Who installs the software? While some companies do have the resources...

Read More

The Sage Fixed Assets module allows Sage 100 users to manage fixed assets effectively from acquisition...

Read More