ROI for CRM
With the economy in crisis, every company is looking for ways to increase revenue and reduce costs. It is now more important than ever for organizations to recognize lost time, effort, cash-flow and opportunity within the business in order to remain sustainable in the long-term.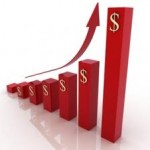 When making decisions related to financial sustainability, you must answer the question: What should I do now to make my organization more financially stable in the future? The answer could be to reduce costs, to increase revenue, to consider changes in demand and in the costs of inputs, or a combination of all three.
One of the most important steps is the necessity to implement a good Customer Relationship Management System (CRM), its automation can make your company vastly more efficient. Centralizing a database of clients gives sales professionals valuable information about other similar prospective successes, gives management a way to see what is happening in their sales organization in one universal platform and, most importantly, it gives organizations a way to efficiently make continual contact with perspective clients who may have otherwise been neglected.
THE BOTTOM LINE
Companies continue to invest in CRM to reduce costs and increase revenues − and with good reason. Analysis of recent Nucleus CRM case studies shows that for every dollar a company spends on CRM, it gets back an average of $5.60 ROI. To find out more download this Nucleus research paper.
Featured
Choosing a new CRM isn't an easy decision. However, once an organization gets to the finish...

Read More

Should you host your customer relationship management software in the cloud? Short answer: yes. We're going...

Read More

Have you ever heard of Pareto's Principle? Neither had we by that name. But it's also...

Read More