Modern ERP Solutions Increase Business Agility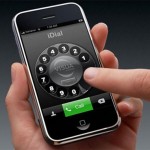 Technology is essential to every business. Keeping up with technology helps organizations maintain a competitive edge and build a strong presence in today's business world.
Now in an ever-changing, more global marketplace, just about every industry is finding an increasing need for enterprise resource planning (ERP) solutions.
Modern ERP solutions allow for businesses to increase their agility by providing the ability to close gaps at all levels of business, and ultimately getting the right information into the right person's hand at exactly the right time.
Download this report by Focus.com, see what four experts have to say about five ways modern ERP solutions increase business agility.
The Five Ways Modern ERP Solutions increase Business Agility include:
1.            Deliver real-time business intelligence
2.            Encourage business process improvements
3.            Leverage mobile technology
4.            Offer end-to-end automation
5.            Utilize cloud architecture and modular design
The right business software will speed up productivity and make for a more efficient work environment.
The hallmark of all Sage software is in the simplicity, the usability and the functionality of solutions, which will allow for:
Quicker and easier decisions
Automate your internal and external business processes
Save time
Sage Business Solution products offer a complete range of financial management solutions to support the needs of small and midsized businesses and organizations.
A good technology awareness strategy boils down to four simple steps:
1. Determine your needs.
2. Assess the resources available to you.
3. Get the facts.
4. Make or allow the time to implement and learn how to utilize your new systems/programs to their full abilities.
If you would like to further discuss the right ERP solutions for your company call us at 818 227 5130 or email info@fayebsg.com
Featured
Rankings season is upon us with March Madness right around the corner. It's been another year...

Read More

SugarCRM Inc., the company that helps global organizations build better business relationships, has named Faye Business...

Read More

Forrester defines the customer journey as the series of interactions between a customer and a company...

Read More