Find Out The Right Way To Implement Mobile CRM
CRM concerns all forms of managing relationships with customers.
With the development and availability of  high-speed broadband connectivity, smartphones, and tablet devices that in many cases are superior to the average office computer, in terms of computing power and battery life, in conjunction with increased employee adoption of touchscreen devices at every turn, are trends that serve to free IT from the desktop and the office.
The primary value of mobile CRM is the ability to access and update business-critical information while employees are on the move. Use this self diagnostic tool to identify your best opportunities for success and foresee the pitfalls to avoid when implementing Mobile CRM.
Successful adopters use five strategies to reduce their risks: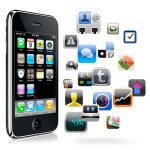 Best Practice No. 1: Understand Users' Roles And Needs
Best Practice No. 2: Determine Business Objectives
Best Practice No. 3: Define TheMobileCRM Strategy
Best Practice No. 4: Choose The Right Technology
Best Practice No. 5: Follow The Correct Implementation Approach
While platforms and solutions that cater to specific industries are available, Out-of-the-box cross-industry functionality is limited. Deciding on the right mobile CRM approach that will empower your employees and drive productivity can be complex. This Forrester Research Guide and self diagnostic tool, written by William Band, VP and Principal CRM Analyst, provides concise, actionable answers to key business and implementation questions so you can successfully make the case for and roll-out Mobile CRM.
Featured
Having a business requires that you stay on top of your game – always. It also...

Read More

Every buyer faces this question: Who installs the software? While some companies do have the resources...

Read More

The Sage Fixed Assets module allows Sage 100 users to manage fixed assets effectively from acquisition...

Read More