CLOUD: Understanding the Total Cost of Ownership ERP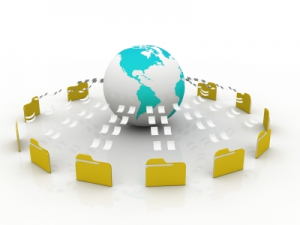 Gartner, the leading global IT research firm, estimates that the annual cost of owning and managing software applications can be as much as four times the cost of the initial purchase.
Today's economic climate means that companies need to find innovative ways to slash expenses while continuing to improve agility, profitability, and competitive advantage.
Traditionally, the only choice for organizations was to purchase, deploy and operate software applications on-premises. The most significant ongoing cost of ownership in this scenario is tied up in operating and maintaining the software, along with the hardware and software infrastructure needed to support it.
As an alternative, many organizations are now considering the increasingly popular cloud-computing model. The cloud model enables users to access business applications anywhere, at any time using a Web browser.
Download this informative paper about Moving To The Cloud: Understanding the Total Cost of Ownership.
For more information about how we can move you to a cloud based ERP or CRM system, call us today at 818 227 5130 or email us info@fayebsg.com
Featured
Choosing a new CRM isn't an easy decision. However, once an organization gets to the finish...

Read More

Should you host your customer relationship management software in the cloud? Short answer: yes. We're going...

Read More

Have you ever heard of Pareto's Principle? Neither had we by that name. But it's also...

Read More