Buyer's Guide To Accounting & Financial Software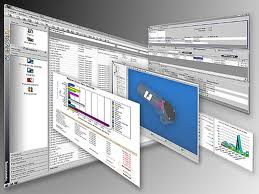 When beginning to search or looking to change you accounting software, you can become overwhelmed by the amount of information out there. It has become apparent in recent years with the introduction of new technology that there are new factors to consider when looking for the right ERP solutions.
A trend over the last couple of years has seen an increase in the demands on the finance department – from real-time reporting to global consolidation. At the same time, the choices for accounting and financial software have become much more complex.
How do you begin to research, evaluate and select the right software for your business? Download This 2011 Buyer's Guide to Accounting and Financial Software and learn:
The different software options available: on-premise, hosted, and cloud computing
The 7 step evaluation process for selecting accounting applications
What's different about the cloud and what are the benefits for the finance department?
How to calculate ROI of cloud computing versus on-premises software
The new factors to consider and look for in 2011
For more information on product selection best suited to you and your needs speak to us now at 818 227 5130 or email us info@fayebsg.com
Featured
Rankings season is upon us with March Madness right around the corner. It's been another year...

Read More

SugarCRM Inc., the company that helps global organizations build better business relationships, has named Faye Business...

Read More

Forrester defines the customer journey as the series of interactions between a customer and a company...

Read More