While Sage has done away with traditional printed manuals, there's still a way to get some printed documentation.  In Sage MAS 90 or MAS 200 v4.3 or 4.4, you can print the help documentation as a PDF, which isn't as great as the traditional modules, but it may be better than nothing 🙂
To find these "manuals":
Navigate to the help pull down menu in the upper right of your screen.
Select Help – Help Topics
Scroll down to the last topic – Module PDFs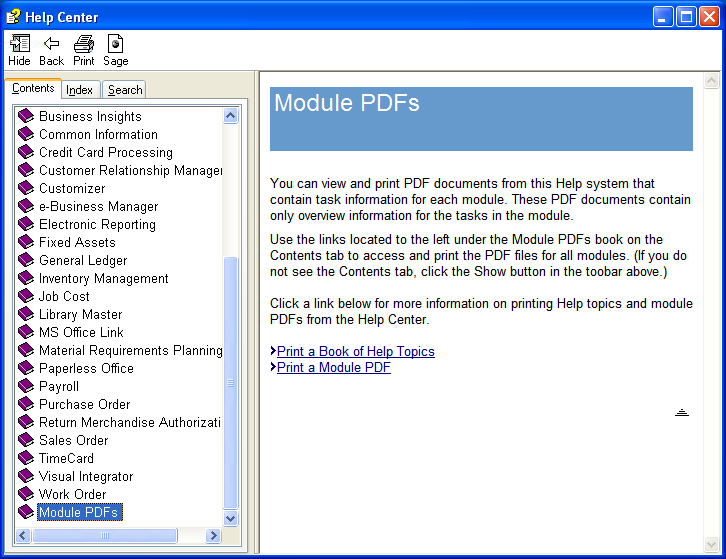 Thanks to Wayne Schulz at Schulz Consulting for pointing the way to this.