SugarCRM: Free Trial
---
More Leads, More Sales, More Customers!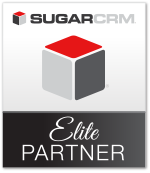 SugarCRM, the market-leading commercial open source CRM  (customer relationship management) application, delivers a feature-rich set of solutions that enhance marketing effectiveness, drive sales performance, improve customer satisfaction and provide executive insight into business performance.
Supported by deep collaboration and administration capabilities that adapt to how your business operates, SugarCRM helps customers of all sizes across a broad range of industries.
As the world's fastest growing CRM company, SugarCRM applications have been downloaded more than 12 million times and currently serve over 1.5M end users in 80 languages.
Over 7,500 customers have chosen SugarCRM's On-demand (cloud) and On-site (customer premises) services over proprietary alternatives.
SugarCRM reduces expenses and boosts revenue because it's easy to use, customizable to meet unique business needs and leverages your existing technology investments.
---
Fill Out This Form To Try SugarCRM Free for 7 Days:
---
---